Alpujarra Conect Offers you the solutions you need when you are living in Spain or moving to Spain. We have been established for 20 years and have helped many people settle in Órgiva and the surrounding Alpujarra region.
We are a team of committed professionals who work as intermediaries in your relations with official bodies, taking away the stress that can occur when living or staying in a foreign country.
We offer all the services that will allow you to establish your new life in Andalucía. Helping with all the legal aspects of buying and selling properties, planning permissions, obtaining N.I.E numbers and residency, setting up bank accounts, mortgages, and writing your Spanish will. We offer a full service and we are always available for individual requirements.
Save yourself the time and the worry, as well as the communication problems with the new language (and Spanish laws), by using our Alpujarra Conect services in Orgiva.
Contact us
Phone 958 784595 or email us on info@alpujarraconect.com
Visit us in Órgiva's main Plaza
Calle Sierra Nevada 2,º2, 18400, ORGIVA (Granada), Andalucia, Spain
Office opening times Monday- Friday 9.00 am- 2.00pm
The Alpujarra Conect team is always available for impartial, friendly advice!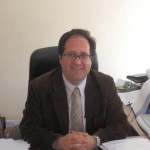 Luis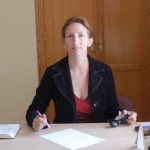 Lisa
Inma

Se Informa que los datos personales que pudiera contener este documento y facilitados por Ud. han sido incorporados a ficheros para el tratamiento denominado CLIENTES cuya responsable figura en la cabecera de este documento.
La finalidad del tratamiento es la gestión de la relación comercial, económica y administración con los clientes, cuya base legal es la ejecución de un contrato.Que el plazo para la supresión de los datos personales será el previsto por la legislación fiscal respecto a la prescripción de responsabile del tratamiento el acceso a los datos personales relativos a Ud., y su rectificación o supresión, o la limitación de su tratamiento, o a oponerse al tratamiento a ya presentar una reclamación ante una autoridad de control.
We inform you that the personal data that this document may contain, and which you have provided, has been incorporated into CLIENT files for processing, the person responsible for these files appears at the top of this document.
The purpose of this process is the management of the commercial, economic and administrative relationship with the clients, whose legal basis is the implementation of a contract, that the term for the deletion of personal data will be the one foreseen by the fiscal legislation with respect to the prescription of the person responsible for the handling, the access to the personal data related to you, and its rectification or deletion, or the limitation of its treatment, or to oppose the treatment and to present a claim before a control authority.